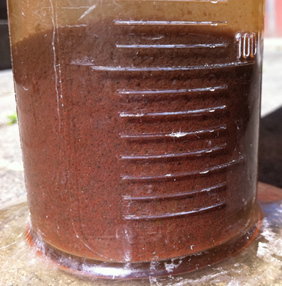 Research Field Wastewater

The research areas of this group are within the framework of experimental and simulation techniques in municipal and industrial water management. In recent years, the focus has been and continued to be on the development and optimisation of:
Processes for the biological treatment of industrial and municipal wastewater (nitrogen elimination/deammonification, phosphorus elimination and recovery, residual COD/trace substances, biofilm, anaerobic and microfiltration processes).
Processes of closed loop and wastewater management in industrial applications (balance and prognosis modelling, PIUS) under consideration of sustainability (water saving, production of renewable energy and CO2 minimisation).
Design, evaluation and monitoring models as well as dynamic online simulations for the development of operation-supporting adaptive control strategies.
Integrated assessment and modelling of sewer networks and sewage treatment plants with regard to river basin management.
A comprehensive evaluation of procedures in environmental protection (e.g. LCA, BREF) with the current focus on the quantification of process-induced greenhouse gas emissions (N2O and CH4).
All research works are not only fundamentally discussed, but industry-specific and individual approaches are developed to support the transfer of current research achievement into the industry.